7-Inch Traditions Skillet with Lid
If you prepare a lot of meals with sauces or need to cover your food while it cooks, you should seriously consider the Traditions skillet with Lid. We love this pure ceramic pan for making chicken marsala or sauteing fresh veggies. And, with a scratch-proof high gloss ceramic finish, you can be sure that your skillet will look brand new for many years to come.
You will earn
Reward points on this purchase.
I am obsessed.
I was willing to sacrifice the "non stick" experience for it being non toxic. But there is nothing to sacrifice. I followed the directions and the food cooks perfectly with very little heat. The best is how my food tastes; it doesn't leave any smell on the pan and the food doesn't pick up any "metal" taste from the pot. Knowing it doesn't release any toxins from any coating is HUGE. It feels so nice on the hands and looks beautiful. I am obsessed. I can't wait to replace my other cookware one by one until it's all Xtrema!
Read More Reviews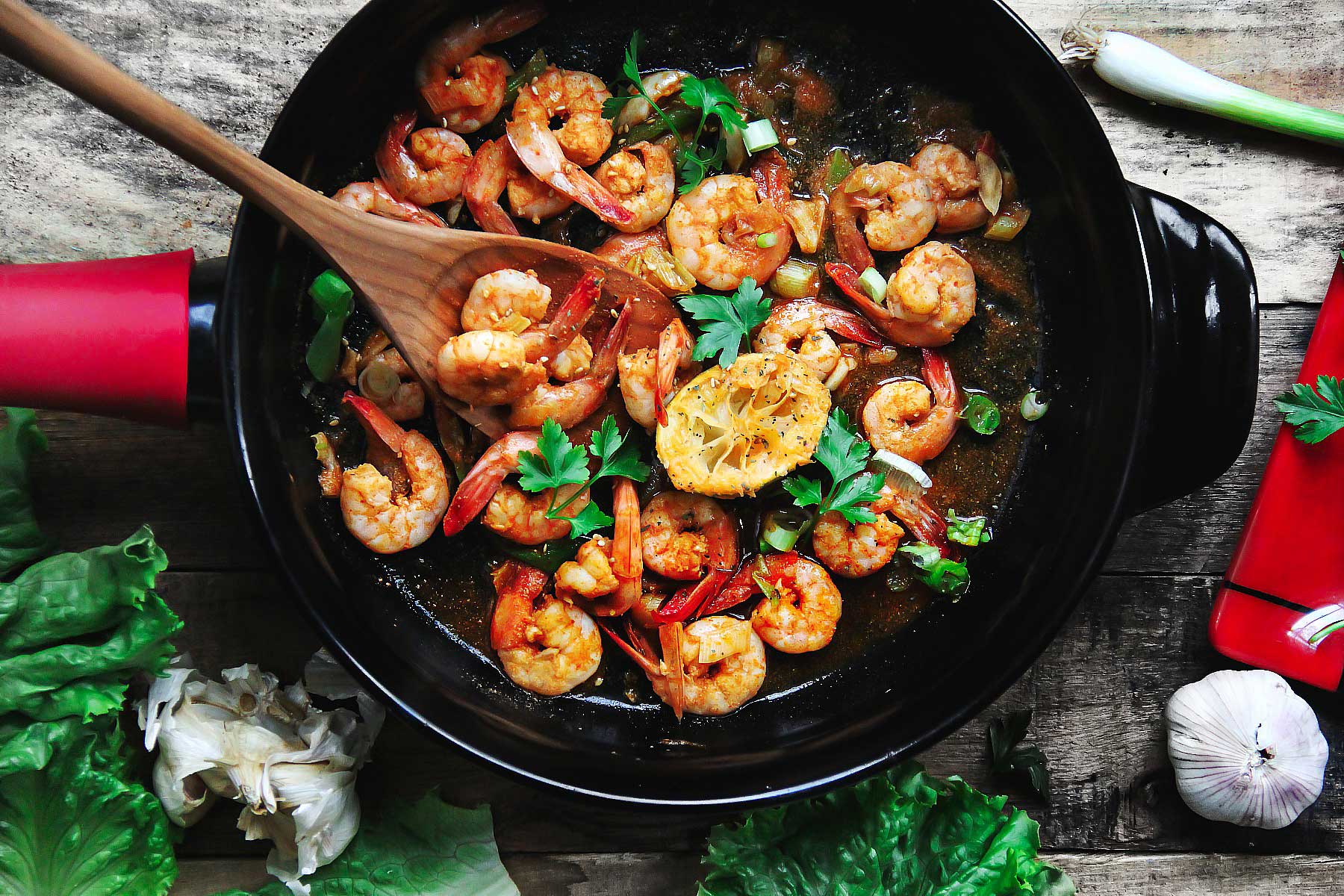 Features:
All natural, 100% pure ceramic
Even heating and infrared thermal retention
Microwave, oven, BBQ, freezer and dishwasher safe
Stain and scratch proof
Durable chip resistant construction
Triple fired and ultra-purified at 2,500 degrees
No polymers, glues, dyes or coatings
Tested and certified PFOA free, PTFE free, no extractable lead or cadmium
FDA & California Prop 65 compliant
Shipping, Warranty & Returns
Xtrema pays ground shipping in the contiguous US for orders over $200. In stock items ship within 24-48 business hours. Studio items / pre-orders ship within the estimated time frame listed on the product page. Once processed, most US orders are delivered within three business days. You may return or exchange your cookware within 40 days from the date of delivery, no questions asked. All Xtrema ceramic cookware products are covered under our limited 10-year warranty. For further details, please review the terms for Warranty, Shipping and Returns.
Xtrema ceramic cookware is easy to use and even easier to clean. There are four main things to consider when using Xtrema Pure Ceramic Cookware:
Heating - it's always best to start with a low temperature and gradually work up to medium heat. Because Xtrema conducts and retains heat really well, there is no need to use high heat on the stovetop. Rapid or extreme temperature variations can compromise the integrity of your cookware or even cause a thermal crack - so be careful not to put frozen foods or cold water into heated pans.
Cooking - keep your pans lightly oiled and use nylon, silicone or wood utensils to prolong the life of your ceramic cookware. Metal utensils won't scratch the surface, but we prefer other non-reactive options. You will find Xtrema to be very versatile: use it in the oven, on the stovetop, in the microwave, on the barbecue. The possibilities are endless.
Cleaning - even though Xtrema is dishwasher safe, we like to hand wash using a mild detergent with a non-metal scour pad or natural fiber scrub brush. For the tough bits, you can add a little baking soda to the pan. For gentle cleaning, use any type of silicone brush or scrubbing pad. Our ceramic surface is harder than metal so it can't be scratched - but best not to try.
Storing - we like to stack our cookware using specially designed polyester Cookware Protectors. Or, display Xtrema proudly in your kitchen - our products are beautifully handcrafted, so show them off by leaving them out.
For more information on how to cook with, clean and care for your Xtrema Cookware, please visit our How to Use page.
Verified Customer Reviews