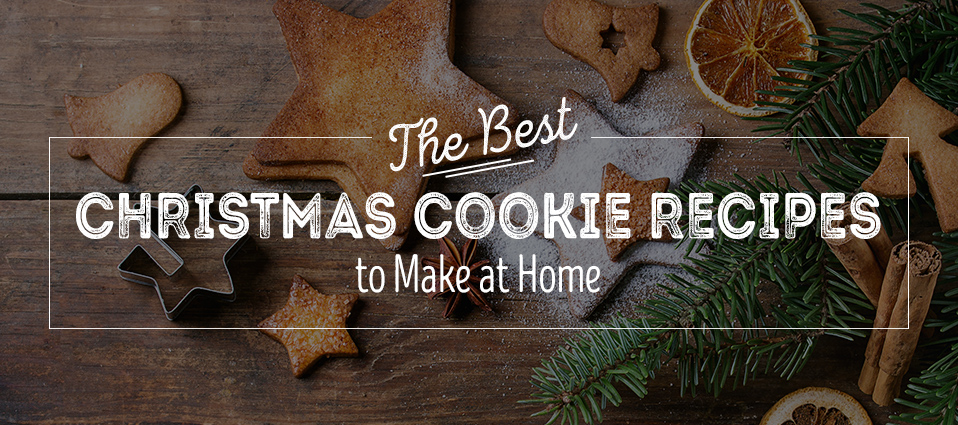 Christmas cookies are in a league all their own when it comes to food. We can eat healthy all year long, but diets fly right out the window at the first whiff of tradition, while tastebuds tingle at the thought of something new.
Whether you're a diehard cutout maker, or you're looking for something equal parts easy and flavorful, we've got you covered this season.
Here are some of our favorite takes on holiday cookies — ones perfect for sharing with neighbors, co-workers and loved ones. If you need some ideas for packaging your delicious Christmas cookies, we've got you covered with tips for packaging cookies!
So get inspired — the holiday season will be upon us in no time.
Cutouts
Go all out with the cutesy shapes! Cutout cookies are king among Christmas treats — perfect for the social media photographers and craft enthusiasts out there.
Anything goes, from decorating miniature ugly sweaters and classic Christmas trees to gingerbread people, basic circles, hearts or stars. Even "off-season" cookie cutter shapes can be rebranded with the right frostings and sprinkles. Here are a few basic cookie recipes, plus our favorite icing for topping.
Vanilla-Orange Sugar Cookies
A sugar cookie recipe that features a soft center, these versatile Christmas goodies feature a hint of orange and vanilla — meaning they may only need a light glaze and some sprinkles over the top. They do take a bit of time — at least two hours of chilling and prepping — but we think they're well worth the effort.
Ingredients
3/4 cups of unsalted butter, softened slightly
3/4 cup of sugar
2 teaspoons of orange juice
1 teaspoon of vanilla extract
2 1/4 cups of all-purpose flour
1/2 teaspoon of baking powder
1/4 teaspoon of salt
Instructions
Add butter to a large mixing bowl. Beat with a handheld mixer until the butter becomes smooth, but don't overdo it. About a minute should be sufficient.
Next, add your white sugar to the mix. Beat on high until the mixture becomes light and fluffy — about three minutes.
Next, add orange juice, vanilla and egg. Again, beat on high until combined.
In a separate bowl, combine flour, salt and baking powder. Stir gently with a spoon or whisk.
Little by little, add the dry mixture to the wet, then beat on low until loosely combined. Then, beat on high for a more thorough mix.
Roll out two large sections of parchment paper, and divide dough into two pieces. Roll each piece into a log shape, wrap and store in the refrigerator for at least two hours.
When the dough is sufficiently chilled, preheat oven to 350 degrees.
Grease two large baking sheets with nonstick cooking spray.
Roll out another sheet of parchment paper and tape it down on a flat working surface. Flour the parchment paper and roll out one piece of chilled dough with a rolling pin.
Cut cookies with cookie cutter of choice and arrange on cookie sheets.
Place in the oven and bake for about 8 to 10 minutes — baking time varies depending on size. Keep a close eye on the cookies: You'll want them to have a light golden brown color on the top and sides.
Remove from heat and let cool completely before frosting.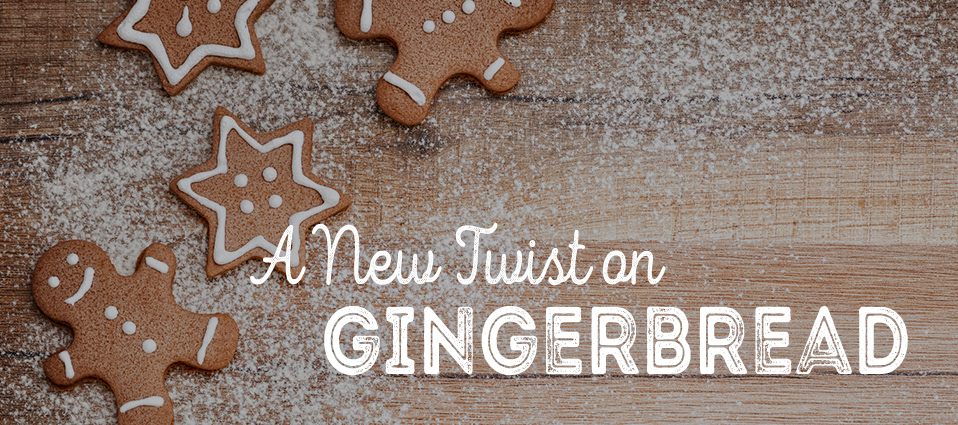 A New Twist on Gingerbread
Mulling spices and a hint of pumpkin take this classic Christmas recipe to all new heights — yet still honors this tasty holiday tradition. We're all nuts about pumpkin these days, so lean into it already and spice up your gingerbread folk. We think you'll agree these are some of the best Christmas cookies out there.
Ingredients
1/2 cup of dark molasses
1/4 cup of canned pumpkin
3/4 cup of unsalted butter
3/4 cup of dark brown sugar
1/2 teaspoon of cloves
2 teaspoons of ground ginger
1 1/2 teaspoons of cinnamon
1 teaspoon of salt
1 large egg
2 teaspoons of vanilla extract
3 cups of all-purpose flour
1 1/2 teaspoons of baking powder
3/4 teaspoons of baking soda
Instructions
Melt butter in the microwave for about a minute, then transfer to a large mixing bowl. Add pumpkin, vanilla extract, molasses, brown sugar, ginger, cinnamon and cloves.
Beat ingredients together with a hand mixer, or use a whisk. Then, add egg, salt, baking soda, baking powder and flour. Gently blend.
Split dough into two parts, then roll into two log-like shapes. Wrap in parchment paper and place in the refrigerator for at least one hour.
When the time comes, preheat oven to 350 degrees. Grease a baking sheet or three.
Roll out a sheet of parchment paper on a flat surface and flour the area, so the dough doesn't stick. Remove one log of dough from the fridge and roll into a 1/8″ thick sheet.
Using the cookie cutter of your choice, cut dough into cookies and place on cookie sheet.
Place cookies in the oven for 8-10 minutes. Cooking time depends on the size of the cookie. When complete, cookies will feel firm and be crisp on the sides. Let cookies cool completely before decorating.
Sugar Cookie Icing
Because we're talking Christmas cookies, you'll definitely need a good icing. This one is pretty basic — a few ingredients, plus the food coloring of your choice, perfect for personifying your gingerbread cookies just so or making those snowman cutouts really pop. Throw in the sprinkles, cinnamon Red Hots and whatever else strikes your fancy, and you've got a full-blown cookie-making station.
Ingredients
4 cups of powdered sugar
2 tablespoons of lemon juice
1/2 teaspoon of vanilla extract
1 tablespoon of brown rice syrup
Food coloring
Instructions
In a mixing bowl, combine all ingredients except the food coloring and whisk together.
Divide into several smaller bowls, depending on how many colors you'll be making, and add food coloring.
Go to town frosting those sugar cookies!
No-Bake Holiday Cookie Recipes
No-bake cookies totally rule. Especially when you're trying to take on multiple batches at a time, navigating precious oven space can be pretty darn rough. You can whip up these easy Christmas cookies in no time and leave them to dry or cool.
So, if you can't take the heat, well, make these instead.
Rice Krispies Wreaths
These cute green wreaths are super-easy to whip up in a pinch — just shape 'em into ring shapes and let 'em dry — the perfect final touch on that Christmas platter you nearly forgot about. While classic Rice Krispies are recommended, you can easily make this recipe with any type of cereal.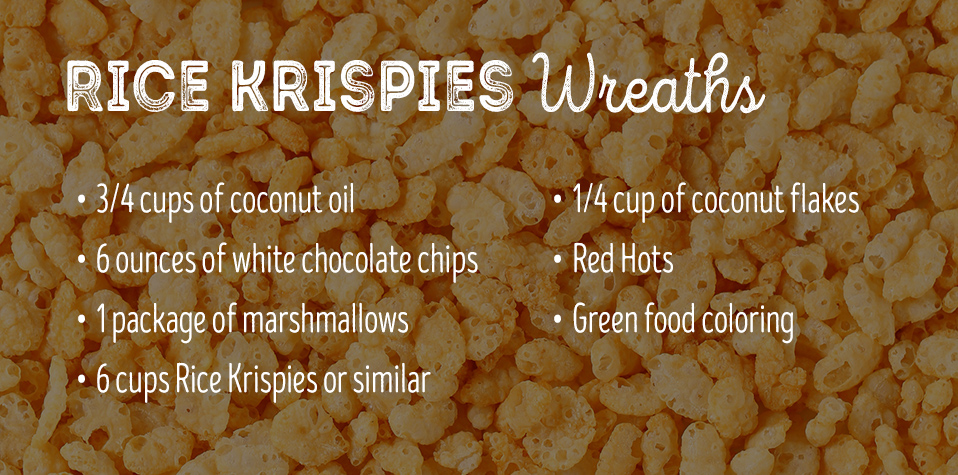 Ingredients
3/4 cups of coconut oil
6 ounces of white chocolate chips
1 package of marshmallows — miniature works best
6 cups Rice Krispies or similar
1/4 cup of coconut flakes
Red Hots — to make berry wreath ornaments
Green food coloring
Instructions
Cover two large baking sheets with waxed paper.
In a microwave-safe large bowl, add coconut oil and marshmallows.
Microwave on high for about 1 minute, then remove and stir. Microwave for another minute, remove and stir again.
Add green food coloring, stirring until the mixture reaches desired color.
Add cereal to a larger mixing bowl and stir in marshmallow mixture and coconut flakes.
Spoon 1/3 of a cup of the mixture onto cookie sheets, molding into a wreath shape.
Add three Red Hots in a cluster to decorate.
Let dry for at least 15 minutes before serving.
No-Bake Chocolate Brandy Balls
Chocolate, brandy and coconutty goodness — these mini dessert bites are ultra-rich and super-easy to whip up in just a few minutes. Plus, the no-bake factor means you can swap and sub ingredients with wild abandon.
Ingredients
2 cups of rolled oats
1/4 cup of flaxseed
3/4 cup of dark chocolate chips
1 cup of chopped almonds
1 1/2 cups + 1 cup of coconut flakes
1 14-ounce can of sweetened condensed milk
1/4 cup of brandy
 Instructions
In a large bowl, combine almonds, chocolate, rolled oats, flaxseed and 1 1/2 cups of coconut. Then, stir in brandy and condensed milk.
Cover the bowl with plastic wrap and place in the refrigerator for a minimum of three hours.
On a clean work surface, roll dough into 1" balls, coating with remaining cup of coconut flakes.
Put in an airtight container — such as FridgeX — and place in the fridge until ready to serve.
No-Bake Fudge Swirl With Candy Cane Garnish
A no-bake-required Christmas delight, this decadent fudge brings together the best of both worlds — rich chocolate and crushed candy canes. It really can't be beat. A quick note: If you don't have a double boiler for melting chocolate, just pop the chocolate chips in the microwave for a minute or so.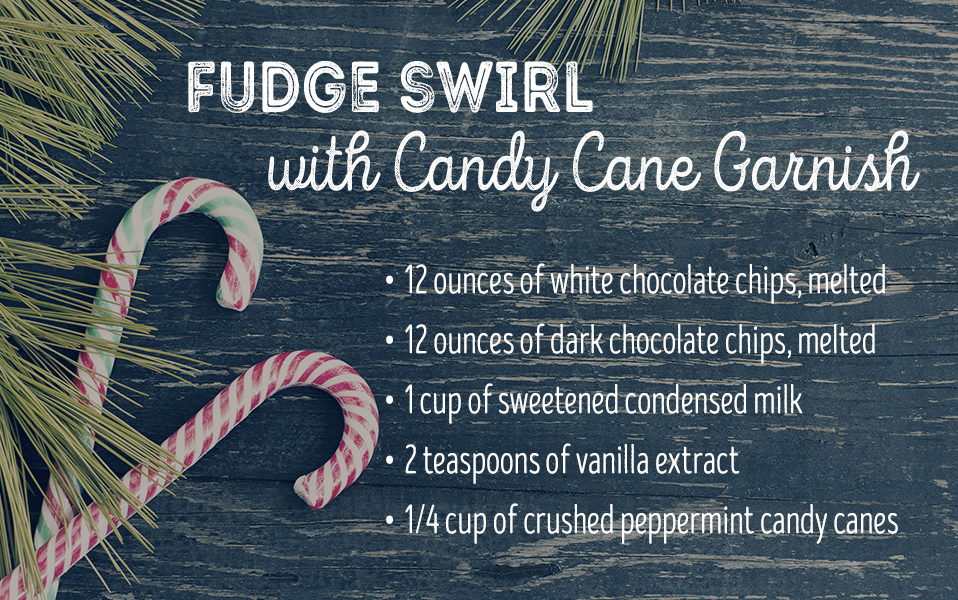 Ingredients
12 ounces of white chocolate chips, melted
12 ounces of dark chocolate chips, melted
1 cup of sweetened condensed milk
2 teaspoons of vanilla extract
1/4 cup of crushed peppermint candy canes
Instructions
In a large bowl, combine the white chocolate chips with the sweetened condensed milk. Stir in vanilla extract, then transfer to a baking dish greased with nonstick cooking spray.
Then, gently pour the melted chocolate chips over the top, making a zig-zagging motion as you go.
Use a spatula to create a marbled effect, and make sure the fudge mixture is spread evenly in the dish. Sprinkle with crushed candy canes, cover and transfer to the fridge.
You'll want the fudge to cool for at least an hour before serving.
When cool, cut into squares and serve or refrigerate in an airtight container.
A Few Vegan Takes on Holiday Staples
Make your holiday planning a little more inclusive — it can be hard to accommodate all diets, but your plant-based buds are sure to appreciate a little acknowledgement as they wade through a sea of butter-soaked traditions.
Here are some ideas vegans, vegetarians and even dedicated carnivores will gobble up with gusto.
Coconut Sugar Cookies
Not just a vegan swap for basic sugar cookies, coconut sugar brings a new dimension of flavor to the table — sort of a richer, more molasses-y flavor. These guys are perfect dusted with a little cinnamon and sugar — similar to snickerdoodles — or as-is.
Coconut sugar-based cookies have a more porous texture than their granulated counterparts. Our thoughts? Embrace the imperfections when you decorate — think red and green sprinkles or a light drizzle of lemon-flavored icing.
Ingredients
6 tablespoons of vegan butter substitute, softened
1/2 cup of coconut sugar
2 tablespoons of water
1 tablespoon of vegetable oil
1 teaspoon of baking powder
1/2 teaspoon of vanilla
1 teaspoon of baking soda
1 cup of all-purpose flour
1/4 teaspoon of salt
Instructions
Preheat your oven to 375 degrees, and coat a large baking sheet with nonstick cooking spray.
In a medium bowl, add coconut sugar, vanilla, vegan butter and egg replacement: vegetable oil, baking powder and water. Whisk together or beat on high with an electric mixer until combined.
Then, add flour, salt and baking soda. Again, beat until all ingredients are incorporated.
Scoop dough onto cookie sheet, using a heaping tablespoon to measure each cookie.
Place in the oven and bake for 8 to 10 minutes. Tops of cookies should be a light, golden brown.
Let cookies cool on the sheet for about a minute, then transfer to a wire cooling rack to cool completely.
Decorate when cool, if desired — the sugar cookie icing recipe toward the beginning of this article is vegan.
Serve or store in an airtight container for best results.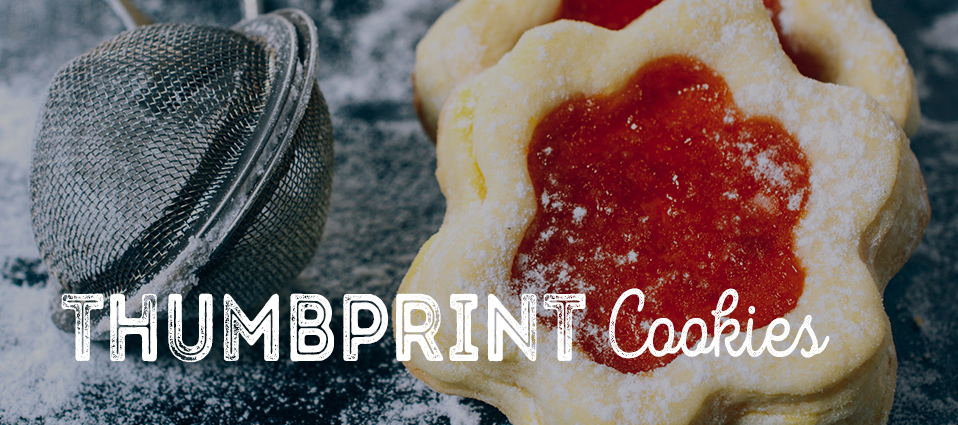 Thumbprint Cookies
We've taken the holiday classic thumbprint cookie and made it a touch healthier — essentially a Christmas-ified PB+J. With chia seeds, nut butter and no dairy in sight, this recipe is sure to become a new favorite in no time at all.
Ingredients
3 tablespoons of smooth peanut butter
2 tablespoons of almond milk
1/2 cup of sugar
1 cup of whole wheat flour
1 teaspoon of vanilla extract
1/4 teaspoon of salt
1/4 teaspoon of baking soda
2 tablespoons of chia seeds
1/4 cup of raspberry preserves
1/2 tablespoon of balsamic vinegar
Instructions
In a small bowl, add peanut butter and almond milk and place in the microwave for a one minute.
Whisk peanut butter and almond milk together, then add sugar and vanilla extract — stirring until well combined.
Then, add flour, baking soda, chia seeds and salt. Beat with an electric mixer until combined. Cover the bowl and place in the fridge for 10-15 minutes.
Meanwhile, preheat the oven to 350 degrees.
Whisk together raspberry preserves and balsamic vinegar in a small bowl. Set aside.
Remove dough from fridge and roll into small balls — about an inch in size.
Place dough balls on baking sheet and press your thumb in the middle of each cookie to make a small dent.
Spoon about half a teaspoon of preserve mixture into each dent.
Place cookies in the oven and cook for about 15 minutes.
Let cool and serve.
Make Ceramcor Your One-Stop Baking Shop!
While we're primarily known for our nonstick cookware, Ceramcor has a great selection of bakeware, too. Check out our selection before you get busy baking up a storm — chances are you might need an upgrade! From colorful mixing bowls to baking dishes, it wouldn't hurt to take a look, would it?