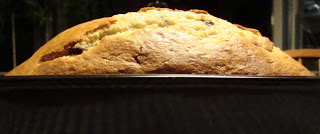 — This is an old recipe found in a Betty Crocker's Cookbook from 1972. We added an Xtrema Twist using the 1.5 Qt Loaf Pan and a secret ingredient. Here is the Recipe:
■ 2 1/2 Cups all-purpose flour
■ 1 Cup of Sugar
■ 3 1/2 teaspoons Baking Powder
■ 1 teaspoon of Salt
■ 3 tablespoons of Salad Oil
■ 3/4 Cup of Milk
■ 1 Egg
■ 1 Cup of mashed ripe bananas (2-3 bananas)
■ 1 Cup of Chocolate Chips (semi-sweet)
■ Secret Ingredient– 3 tablespoons of Orange Juice (this keeps the bread moist and tasty)
Heat oven to 350. Grease and flour the Xtrema Loaf Pan. Measure all ingredients into large mixer bowl; beat on medium speed for 30 seconds, scraping side and bottom of mixer bowl constantly.
Pour into Xtrema Loaf Pan. Bake for 55-65 minutes. Remember to allow the bread to thoroughly cool before slicing.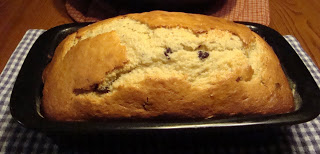 Hope you enjoy this tasty Chocolate Chip Banana Bread as much as we did!!!
— For more information on the Xtrema 1.5 Qt Loaf Pan please visit the Ceramcor Xtrema Online Store at;
http://store.xtrema.com/ProductDetails.asp?ProductCode=99433
Feel free to also use the Special Coupon Code — twt10 to save 10% on your next order!!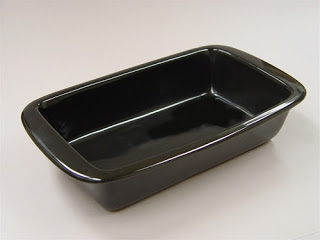 Happy Healthy Cooking,
The Xtrema Cook