Xtrema Cookware owner Rich Bergstrom is known for his exceptional knowledge of ceramics but he is also known to be quite the home chef.   One of his best family dishes is the Legendary Bergstrom Turkey Burger created by Rich and his wife Debbie.  This delicious, yet simple burger is great for Sunday football or for a quick mid week dinner to entertain friends.
The Legendary Bergstrom Turkey Burger Xtrema Style!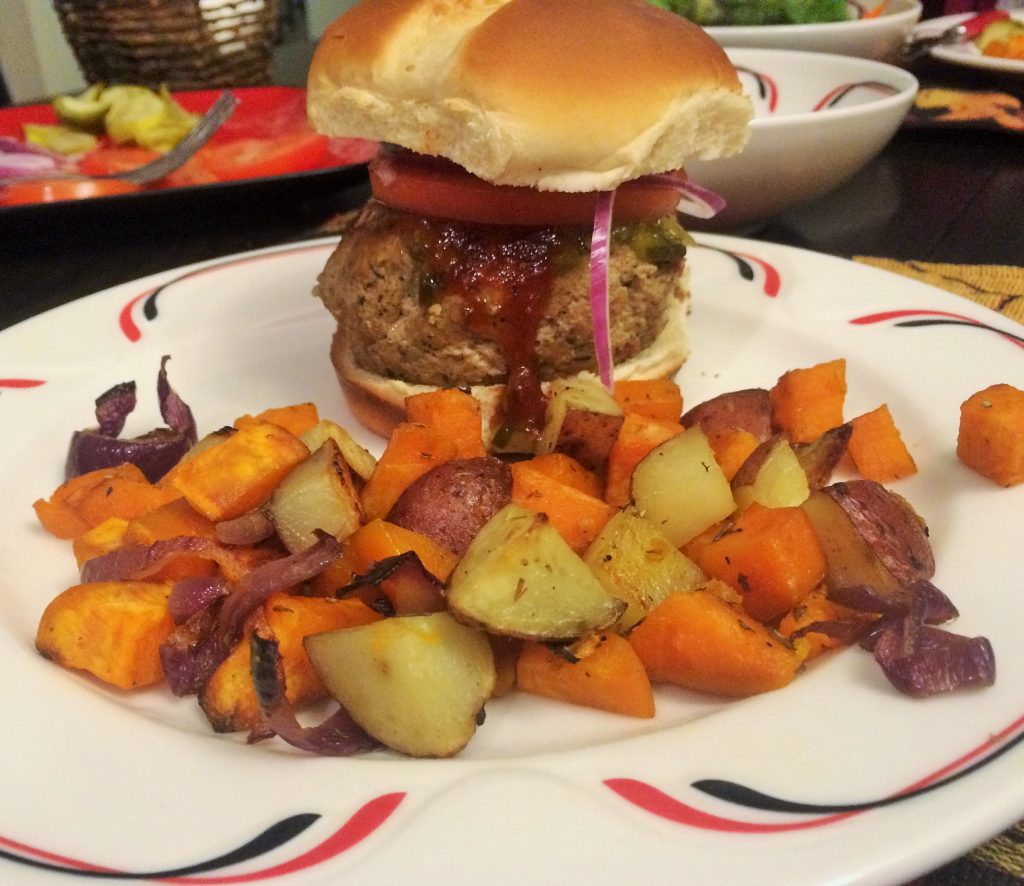 Turkey Burger Recipe:
1 lb. of ground turkey
Pinch of salt and pepper
½ of a diced yellow onion
1 teaspoon of minced garlic
½ cup of minced mushrooms
2 teapots of tomato pesto sauce from a jar or cut up julienne sundried tomatoes from a jar.
1 table spoon of barbecue sauce or wing sauce.
1 egg
Panko flakes or finely crushed bread crumbs
Directions: 
Note: You can use any Xtrema 100% Ceramic Skillet for this recipe.  Click Here to see our full line of all natural skillets.
Mix all of this up into a large bowl and all at the end add the Panko or bread crumbs until you can form large patties that will hold together for grilling or cooking on-top of the stove.
We cook the burgers in our Xtrema 12″ Skillet and cover the burgers with a lid while cooking.  Spray the pan and then use a little coconut/olive oil.  Heat the pan on low and then turn up the heat  to medium.  If the pan dries out during the coking process, add a few tables spoons of water to keep the pan wet.  Note that using ceramic cookware will keep your turkey burgers nice and moist.  Cook burgers for about 12 minutes or to brown on tops.  Flip occasionally.
You can also add any other vegetable that you would like, diced spinach, sweet white corn, peppers and even brown rice.  Be creative, be healthy, cook with Xtrema!
We served up these turkey burgers last night with a Roasted Potato Mix packed with Red Skin Potatoes, Sweet Potatoes and Purple Onion.  Seasoned with EVO, garlic powder, onion powder, rosemary, cracked pepper and Italian Seasoning.  Baked in the Xtrema 4 Qt Roaster for 45 minutes on 400 degrees.  (stir every 15 minutes)  Click Here to view our all natural Xtrema Ceramic Bakeware line.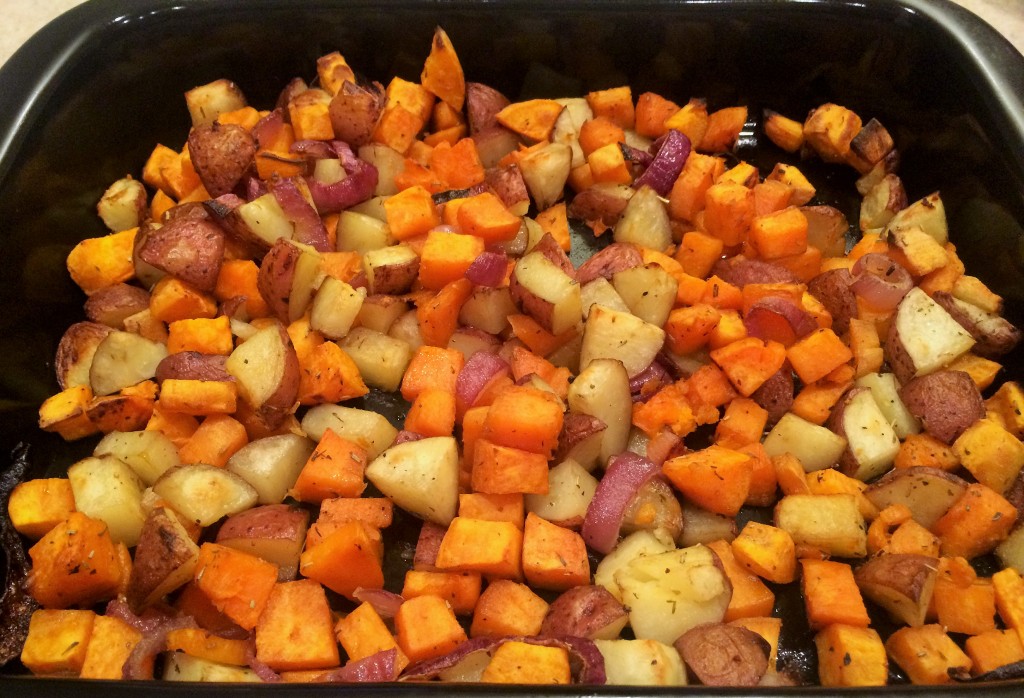 Who said turkey burgers can't be delicious?  Cook up these burgers, add your favorite toppings and serve with your favorite sides at your next gathering.  People will be amazed!
Happy Healthy Cooking!
The Xtrema Family