There is just something about spicy homemade Mexican food cooked up in Xtrema All Natural Ceramic Cookware!  
We had family over and baked up homemade shredded chicken and roasted veggie enchiladas served with a homemade southwestern rice.   Everything was cooked  and served in Xtrema.  Unlike metal, our 100% ceramic cookware goes straight from the stove or oven right to the table.  The meal was plated on our Ameriwhite Dinnerware. This healthy southwestern meal with be a family favorite!   You are in luck because here is the the recipe for both the enchiladas and rice.
Southwestern Rice Recipe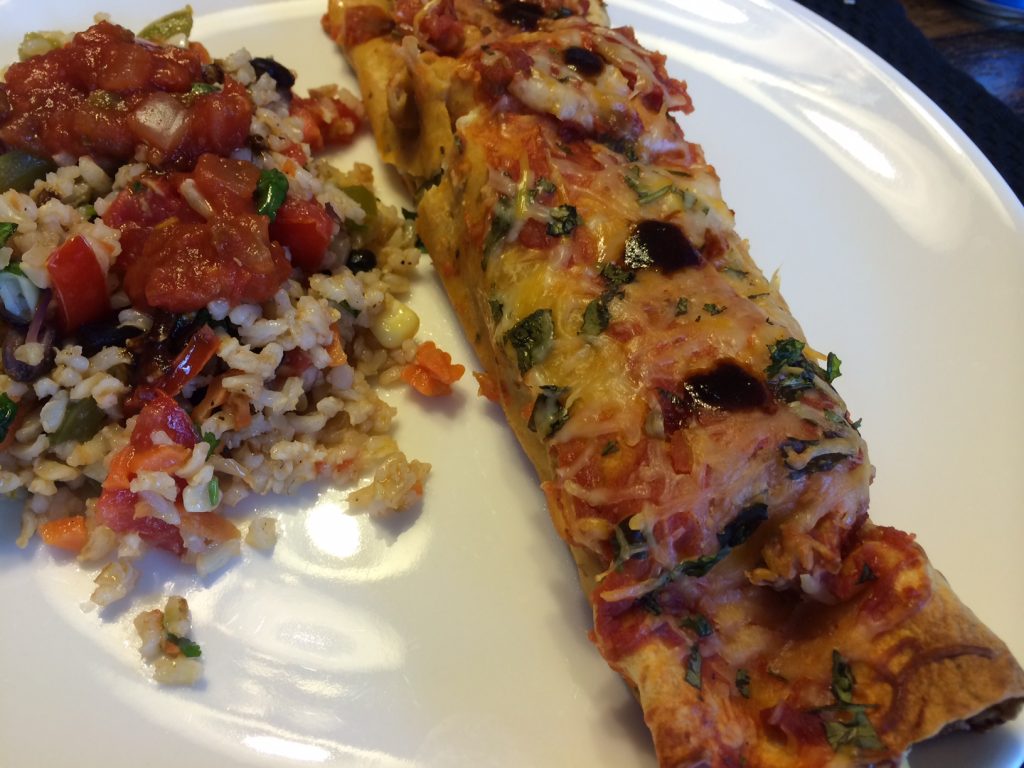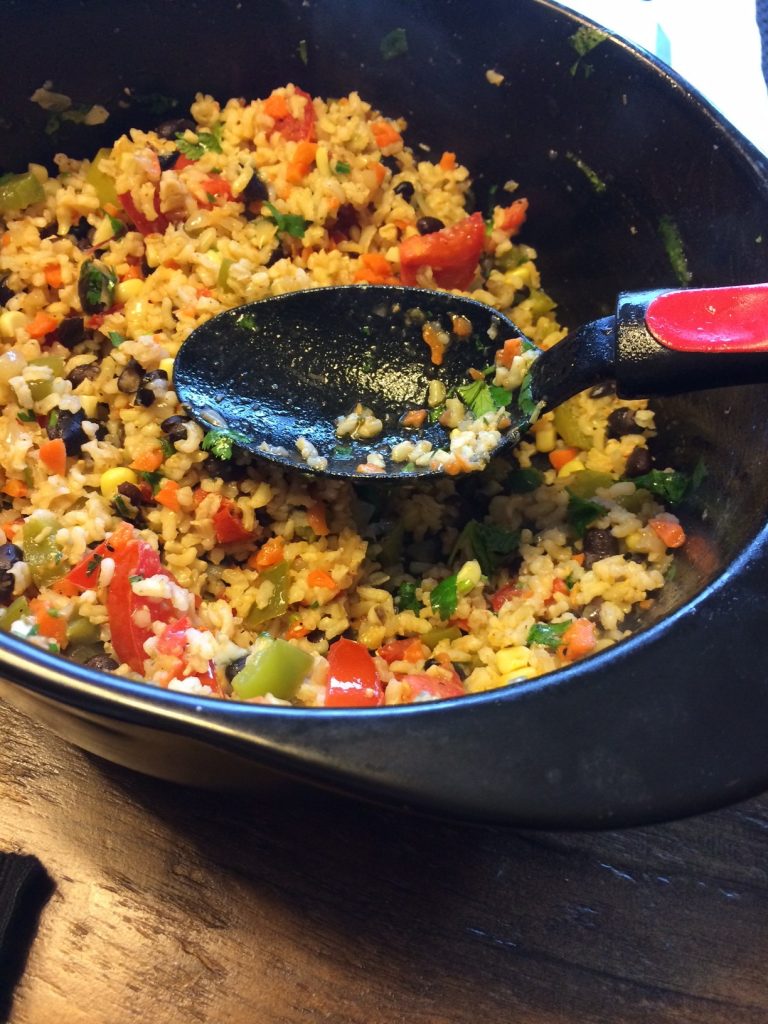 Ingredients:
1 1/3 Cups Water
2/3 Cup long grain rice
3/4 Cup chopped green pepper
1/2 Cup chopped red onion
1 Medium carrot chopped
1 Tablespoon Canola Oil
3 Garlic Cloves chopped
1 Pack frozen corn
1 Can black beans
2 Medium tomatoes chopped
Fresh cilantro
2/3 Cup of Olive Oil
1/3 Cup of lemon juice
1/2 Teaspoon cumin
Directions:
Bring water and rice to a boil.  Reduce heat, cover and simmer for 15 minutes. In small Xtrema Ceramic Skillet, saute the green pepper, onion, carrots in oil until crisp and tender.  Add garlic and cook 1 minute longer.  Add mixture from skillet to rice. Stir in corn, beans, tomatoes and cilantro.  In small bowl, combine oil, lemon juice and cumin. Pour over rice, stir and coat.
Shredded Chicken & Zucchini Enchiladas filled with Roasted Peppers & Veggie Cream Cheese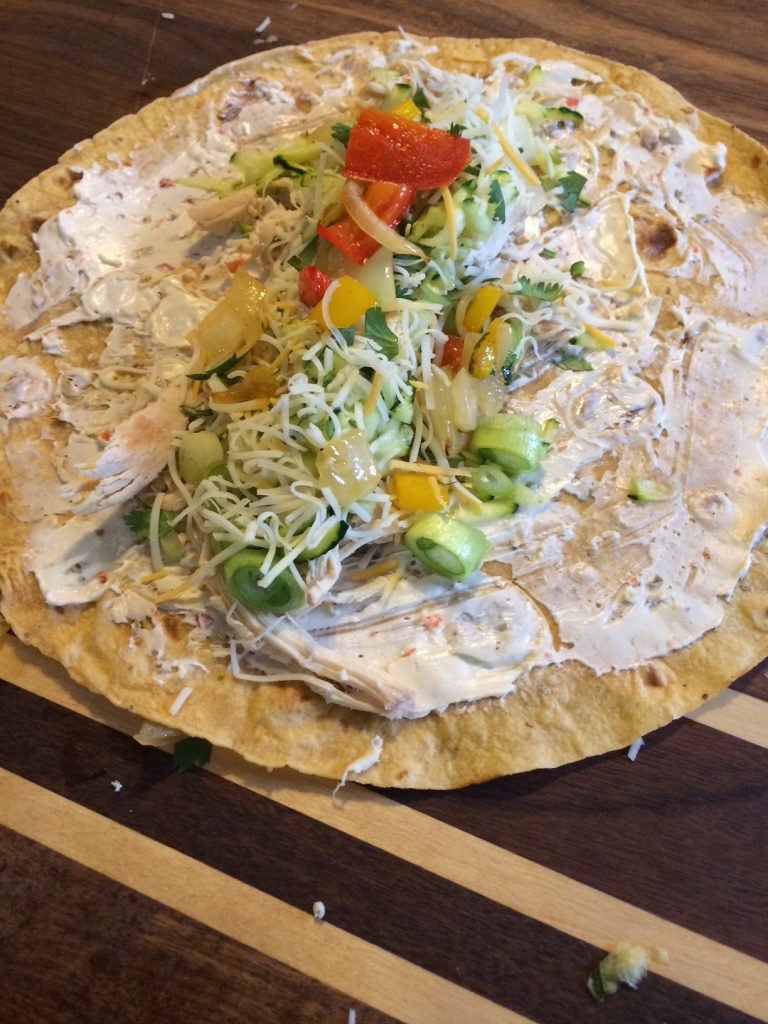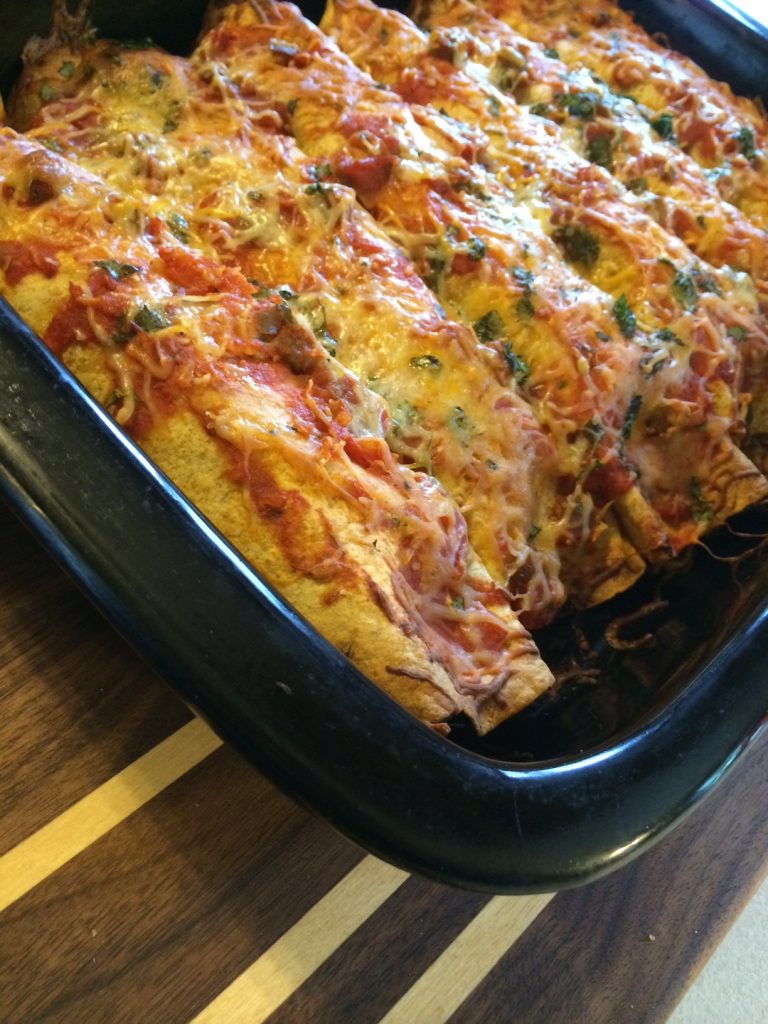 Ingredients:
Cooked and Shredded Chicken (we've been using rotisserie chicken)
Veggie cream cheese
Shredded Zucchini
Shredded Cheddar Chopped
Cilantro Wraps
Salsa Verde
Bell Peppers
Directions:
Shred chicken and zucchini into thin pieces.
Saute Bell Peppers (Red and Yellow) using your Xtrema 100% Ceramic Skillet.
Lay out a wraps on cutting/serving board.  Our Vermont Boards are featured in the picture to the left.  These are great for prepping and serving your favorite dishes.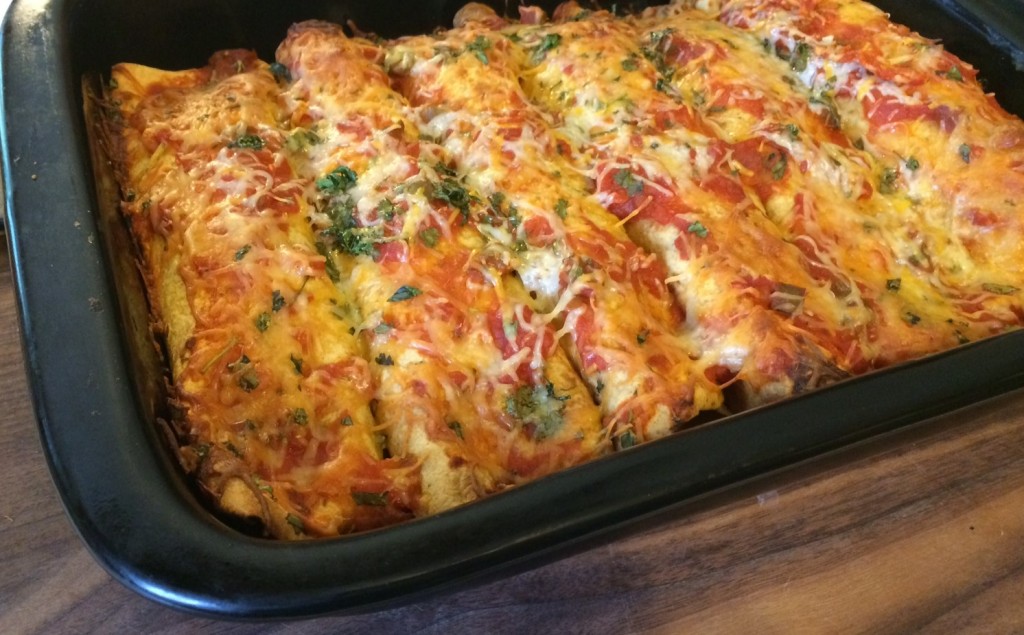 Spread cream cheese on the wrap evenly.
Sprinkle chicken, cheese, zucchini, and cilantro in center if wrap.
Roll it up and repeat with remaining wraps.
Place wraps in your Xtrema Ceramic 4 Qt or 6 Qt Baking Dish.
Sprinkle some Salsa Verde and shredded cheddar on top of rolled wraps.
Bake covered at 350 degrees for about 20 min.
Serve hot and enjoy!   
Food just taste better in Xtrema All Natural 100% Ceramic Cookware!