Friday nights here in the Xtrema Kitchen are usually set aside for pizza but we were having family in town so we changed it up a bit and went with an eat clean Italian dish this past weekend.  It was really just Penne Pasta, sauce and salad which is pretty basic right? Wrong!
Thanks to Pinterest and Healthy Crush, we went with a homemade tomato sauce that was out of this world!  Mind-Blowing Tomato Sauce– that's the name of this delicious and all-natural sauce.  For the pasta selection we went with a 100% Whole Wheat Penne from Mara's Pasta.
Here is why we chose Mara's:
Unique variety of wheat gives Mara's a better taste and texture
Designed for athletes and others who are looking for more nutritious foods
Higher in protein and fiber than other whole grain pastas
Grown for Cook Natural Products by a network of US family farmers
Cooks faster than other whole grain pastas
Made with 100% whole wheat variety specific Maragraintm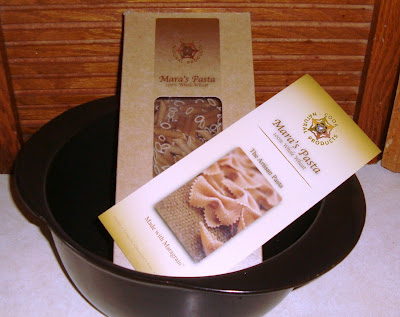 If you love great Italian food and eating clean then you will just love this recipe.
Mind-Blowing Tomato Sauce in the Xtrema 3.5 Qt Saucepan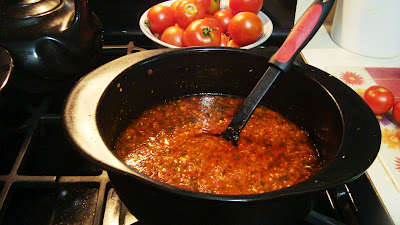 Ingredients:
1/4 cup extra virgin olive oil
1 tsp crushed red pepper flakes
1/2 tsp sea salt
3 medium cloves of garlic, finely chopped
1 box Pomi chopped tomatoes (about 28 oz or 3 1/2 cups crushed tomatoes)
Zest of one lemon
Fresh pesto
To read the rest of this fantastic recipe please visit Healthy Crush by clicking here.
This Mind-Blowing healthy tomato sauce is a must try in your Xtrema 100% All Ceramic Saucepan!
Eat Clean, Cook Clean, Be Healthy!
Happy Healthy Cooking,
The Xtrema Team