Who said snow days were only for kids?  And who said cooking was boring?   Not us, that's for sure!  Get your kids together or whoever and get your bake on Xtrema Style with this mouthwatering Cinnamon Roll Recipe.    Store bought cinnamon rolls have nothing on this homemade delicious dish!   These also make for a great dessert!  Of course you can only bake it up in Xtrema All Natural 100% Ceramic Cookware.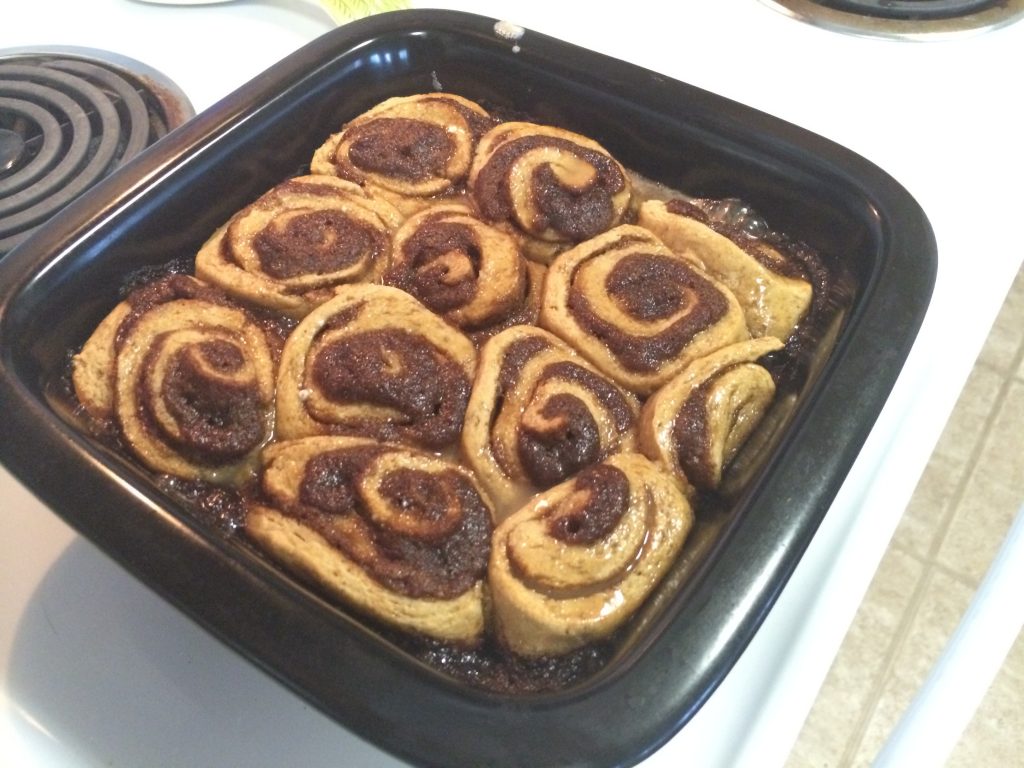 Cinnamon Rolls Recipe:
— This is not our recipe. Credit goes to "A Little of this, a Little of That"
Ingredients
Dough
2 cups flour
2 tablespoons sugar
4 teaspoons baking powder
1 teaspoon salt
3 tablespoons butter
3/4 cup milk

Filling
4 tablespoons butter
1 cup brown sugar
3 teaspoons cinnamon
Note:  Use Almond Milk and whole-wheat flour to give it a healthy kick!  

Glaze
1/2 cup powdered sugar
2-4 Tbs milk (depending on how thick you like your glaze)
1 tsp. vanilla
Directions

Preheat oven to 400 F.

For the filling, in a small bowl combine softened butter, brown sugar and cinnamon to form a crumbly mixture.
Sprinkle 1/2 of the mixture over the bottom of a 9 x 9 pan. (Xtrema Ceramic Bakeware works best)
In a large bowl mix together flour, sugar, baking powder, and salt.
Cut in softened butter and mix until well combined.
Stir in milk to form a soft dough.
Roll out dough on a lightly floured surface into a rectangle about 1/4 inch thick.
Spread the remaining filling on the rolled out dough.
Roll up the rectangle and with a sharp knife slice into 12 rolls.
Place them in the pan.
Bake for 20-25 minutes.
For glaze, combine powdered sugar, milk and vanilla in a small bowl and whisk until smooth.
Once these rolls are finished, they are ready to be served warm and gobbled up!
These just aren't for kids, adults will love them too!  Now go get your Xtrema Bake on and enjoy!  There is nothing like enjoying a hot cup of coffee and a warm cinnamon roll on a snowy winter day!  Life is good!