Now that you can cook healthy with Xtrema 100% Ceramic Cookware, why not eat healthy as well?  
There are all kinds of ways to eat healthy but The Eat Clean Diet by Tosca Reno really works and it's not a diet or fad! We think this is a fabulous healthy match for our healthy ceramic cookware.  We've been cooking out of The Eat Clean Diet books for months and the recipes are wonderful.  Not only are they nutritious, but they are tasty too.  Tosca Reno just came out with a new book, The Eat Clean Diet Vegetarian Book which we can't wait to try.  You can find a link to her new book right here: The Eat Clean Vegetarian Cookbook

What is the Eat Clean Diet?
Eating Clean is treating your body right!
It is eating the way nature intended. You eat the foods our bodies evolved to function best on, and that makes you feel – and look – fantastic. When you Eat Clean you eat more often. You will eat lean protein, complex carbs, and healthy fats. These practices keep your blood-sugar levels stable and keep you satisfied. The best part is that if you need to lose weight it will happen almost without you having to try. And yes, you can have a treat now and again.
Best of all, Eating Clean keeps you feeling great and full of energy. In fact, you can forget all about the days when "dieting" meant feelings of hunger, lethargy or deprivation.
Eating Clean is not a fad; it's a way of life. When you Eat Clean your body will react by losing weight if you need to lose, maintaining a healthy weight if that's where you are, and even gaining weight if you are too skinny. But regardless of whether you want to lose, maintain or gain, you will feel better than you ever have before. Never worry about counting calories again. You will never have to diet. Eating Clean will keep you lean and healthy for the rest of your long life. Eating Clean guarantees results!
— Tosca Reno
You can find this information and more about The Eat Clean Diet right here: Eat Clean Diet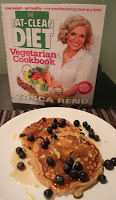 Now you can cook healthy and eat clean when you combine Xtrema with The Eat Clean Diet!  Give it a try and you will feel healthier and be healthier!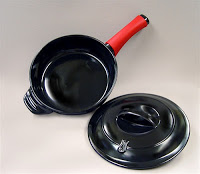 Happy Healthy Living,
Patrick Bergstrom
Xtrema Healthy Cookware