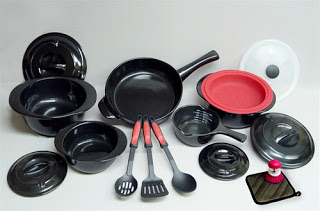 Here's what actual customers are saying about their Xtrema ceramic cookware and teaware.
Merry Christmas… my wife, who loves to cook and is a Certified Nutritionist just opened, and is already cooking with, your product. She is extremely happy…. thanks. Anyway, we will shortly be ordering from your website some additional items. God Bless,
– Jim T.
Hey there Bob, just talked to you few minutes ago on phone praising the cookware, you betcha it's the best on the planet…this cookware is an amazing introduction in cookware history. You named it so right, it is Xtremely Xtrema!!!!!!! Good going guys…
– Ruth
I'm swooning….I have never had such wonderful cookware.
Hello Bob, wow! Talk about customer service! We will DEFINITELY be buying more cookware from you, and we will spread the word about your excellent & sturdy yet lightweight ceramic cookware to all our friends. Thanks again for your help! God Bless,
– Anne Marie P
Thank you so much for starting your company and making such a wonderful product. For over a year I have been searching the internet for a truly safe cookware…the cast iron I use for my family is getting heavier every year. Plus, I wanted a safe way to heat water (for tea) and cook pasta. Xtrema does it all. Bye, Bye cast iron!
– The D. Family
I'm a cancer patient who needs to eat extremely well but who doesn't have the strength for endless scrubbing. I also want my cookware to be totally non-toxic. Xtrema has it all!!!! Gratefully,
– Elizabeth G.
Thanks for the teapot, Bob! We both want to thank you for making this incredible product available…..a real breakthrough for those of us who appreciate healthful, "non-reactive", easy cleaning, and quick cooking ware. Cheers,
– Ron
Hello Bob, My wife and I just purchased a 16 pc set of your cookware from Mercola.com…With our previous stainless steel cookware, I would get headaches almost whenever my wife cooked with it. No headaches with your cookware, thank you very much.
– Steve
We bought a set of 4 pieces from Mercola last week and oh my goodness…I can't say enough wonderful things about your cookware…aside from the fact that the design is GORGEOUS….it works! Its light weight, it heats beautifully from the refrigerator to the stovetop. Sincerely,
– Marcia
Mr. Bergstrom, Thank you so much for your exceptional customer service. I received my Xtrema pot at my door step today. My husband and I are so impressed by your customer service that I felt compelled to let you know. I can begin my healthy cooking again thanks to your immediate response. God Bless!
– Jancy
You have a great product! We love it! Since I have a small organic garden (mostly tomatoes & squash in the summer & lettuce in the winter), my tomatoes recipes get rave reviews from our family & friends. Even a couple of ladies asked me if I had changed my old recipe and I said "Yes! Now I use Xtrema pots!"
– Beni
When I received my order the first thing I did was to test it out. First I boiled water for hot chocolate. Wow! Huge difference, the hot chocolate was rich, mush richer than previously made using a stainless steel teapot. Then I fried an egg in the Xtrema skillet and in a brand new Rachel Ray skillet. Unbelievable! The eggs were different colors, texture and flavors. I've now been using the cookware for several weeks and am extremely pleased with the product. The food tastes better, stays hot longer and seems to be juicier.
– Lesli