"When it comes to kitchen products, we all know multipurpose is best. You know that drawer or cabinet that is filled with storage containers and lids, leaving you searching for a match? I know that is a HUGE frustration in my kitchen! I am so excited to share with you a line of storage containers that you can use to bake, freeze and store food in called FridgeX!" — Wee Share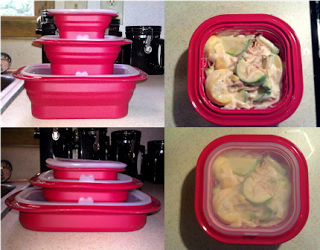 Experience the versatility of Xtrema Cookware's FridgeX Silicone Food Storage Line. Microwave and Oven Safe. Lightweight and Collapsible. Eco-Friendly and Safe. Now available at Shop FridgeX Photos courtesy of Lindsey Gain from Wee Share. 
Here are a few of the items in the silicone food storage line.  Look for new items coming in the fall of 2012.
6 Piece Rectangular Set: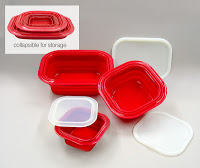 6 Piece Round Set: