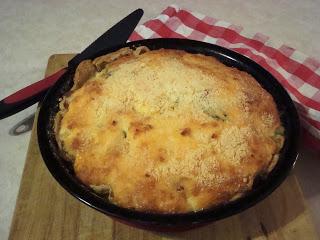 Tomato Pie baked in the Xtrema 9″ Pie Plate:
Taste the difference baking w/ Xtrema Healthy Cookware!!
Ingredients:
9″ unbaked pie crust
1 cup of shredded Mozzarella, divided
4 fresh tomatoes, seeded and chopped
1 onion, chopped
10 to 12 fresh basil leaves, chopped
1 cup of shredded Cheddar cheese
1 cup of mayonnaise
1/2 cup grated Parmesan cheese
Directions:
Prick bottom of pie crust several times with the tines of a fork; bake at 425 degrees for 8-10 minutes in the Xtrema 9″ Pie Plate.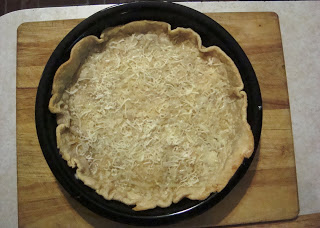 Sprinkle bottom of pie crust with 1/4 cup of Mozzarella cheese. Layer with half each of tomatoes, onion and basil; repeat layers. Combine 3/4 cup of mozzarella cheese, Cheddar cheese and mayonnaise. Spread mixture over top of pie; sprinkle with Parmesan cheese. Bake at 350 degrees on bottom rack of overn for 35 to 40 minutes. Let stand for 15 minutes before serving. (serves 6)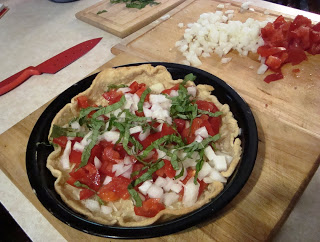 Recipe by Shella Willis found in All Through the Seasons Recipes and Crafts Book
Note: This recipe makes of a delicious healthy meal!! We just happen to have fresh grown basil and tomatoes which added some extra zest to the Tomato Pie!! Xtrema Good!! Xtrema Healthy!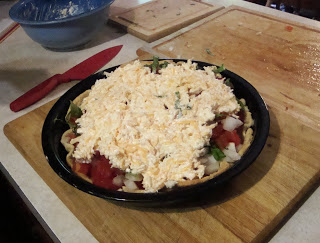 Happy Healthy Cooking,
Patrick Bergstrom